Keyword: public services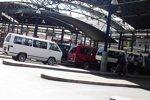 Ebrahim-Khalil Hassen - The 1980's saw the mushrooming of the taxi industry. Informally it provided a better alternative to riding the train or using largely unreliable bus operators. Commuters voted with their feet, providing our burgeoning taxi industry with a solid customer base, as well as largely captive routes. The foundation of the taxi industry is rooted in apartheid local government's failure to provide a municipal bus service, notwithstanding the fact that bus boycotts were an important form...
Ebrahim-Khalil Hassen - The South African dream is that opportunities should not be defined by initial conditions, be they race, gender or class. The Constitution provides the right to education as an important foundational element of reaching this dream. Government has developed an important set of initiatives aimed at improving the school readiness of children, thus potentially providing a fair start for all South Africans. Questions, however, remain as to whether these initiatives will be able to rectify past...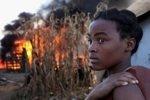 Richard Pithouse - Shack fires burn hot and fast. It's not always easy to predict their speed and direction because as paraffin stoves explode in large balls of flame fires can suddenly jump ahead or to the side. In most settlements the number of taps is entirely inadequate for people to be able to try and put the flames out on their own. Usually the only viable strategy to fight shack fires is to demolish a ring of shacks around the fire and let it burn itself out. But when the wind is...
Mohamed Motala - A recent review of the child support grant (CSG) concludes that while the grant is reaching poor households as intended, it could do better by developing better coordination with other social relief programmes. This finding was supported by evidence collected in an extensive survey of 2 640 households. The survey revealed that households receiving the grant, exhibit characteristics of poverty in relation to access to basic services, education levels, employment opportunities and...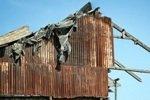 Richard Pithouse - Despite all the confident government talk about 'eradicating slums by 2014' the fact is that the number of people living in shacks is growing. Recent statistics show that the percentage of the population living in shacks has now increased to 15.4 percent from 12.7 percent in 2002. South Africa is not the first country where the government has simply announced a date by which shacks will be 'eradicated'. In 1968 the military dictatorship in Brazil declared that shacks...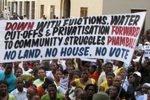 Richard Pithouse - The crisis of social exclusion in our cities is a key factor in the ferment in grassroots political society. It has been central to much popular protest in recent years, to the emergence of well organised grassroots movements to the left of the ANC and, also, the catastrophic pogroms in May. Thabo Mbeki and Jacob Zuma both support a coercive response to this crisis. Their support for legislation to eradicate shack settlements is, ultimately, support for the state to send in men with...