Keyword: Germany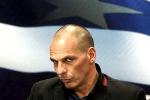 Frances Coppola - The Greek deal on Friday achieved two things. Firstly, it confused everybody. Not much seemed to have changed since the angry meetings of the beginning of the week, and yet all the protagonists seemed to emerge happy. Secondly, it allowed everyone to preserve their previous opinions. People who thought that Germany should win, thought it had; people who thought that Greece should win, thought it had. People who wanted Greece to stay in the Euro, thought it would; while people who wanted...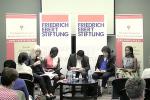 Speaking at an event to examine different ideological perspectives – left, right and centre - on building a more inclusive South African economy, Ann Bernstein of the Centre for Development and Enterprise (CDE) called for continued fiscal discipline, which she argued has been responsible for lifting millions of people out of poverty in countries like India, Brazil and South Africa. This panel discussion was co-hosted by the South African Civil Society Information Service (SACSIS)...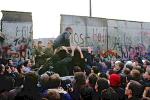 Fazila Farouk - This year, 2014, heralds 25 years since the fall of the Berlin Wall on November 9, 1989. It's a momentous anniversary for Germans who are commemorating 25 years of reunification. However, just as the 20th anniversary of South Africa's democracy unleashed a flood of bittersweet reflection on the unfulfilled dreams of our post-apartheid era, so too is 25 years of reunification in Germany being observed not just with celebration, but also with contemplation. The fall of the Berlin...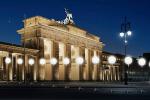 To celebrate the 25th anniversary of the fall of the Berlin Wall, the Lichtgrenze (The Border of Lights) an extraordinary light installation will be produced, following the former route of the so-called Berliner Mauer. From the 7th - 9th of November 2014, the 15.3 kilometer frontier that once divided the city center will be re-imagined in light by thousands of illuminated balloons. Running through the center of Berlin, from Bornholmer Straße to the Oberbaumbrücke, the...
Pepe Escobar - A specter haunts the fast-aging "New American Century": the possibility of a future Beijing-Moscow-Berlin strategic trade and commercial alliance. Let's call it the BMB. Its likelihood is being seriously discussed at the highest levels in Beijing and Moscow, and viewed with interest in Berlin, New Delhi, and Tehran. But don't mention it inside Washington's Beltway or at NATO headquarters in Brussels. There, the star of the show today and tomorrow is the new...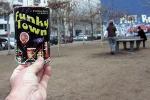 Lucy McKeon - Confronting the national past—an important and ongoing exercise for any nation—is especially fraught for a country like Germany, whose recent pasts perhaps more urgently beg for confrontation than most. And so it is that Germany is known for its formalized memorialization of these regretted pasts, in the form of museums, monuments, exhibitions and tours. (One current debate in Berlin centers on whether Tempelhof Field, a former Nazi airport-turned-park, should remain undeveloped...