Keyword: Zuma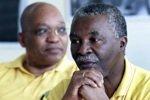 Democracy Now - South African poet and activist, Dennis Brutus, is interviewed by Amy Goodman of Democracy Now, a television and radio news program, pioneering the largest community media collaboration in the United States and airing on over 700 stations. AMY GOODMAN: In South Africa, the deputy leader of the African National Congress has been chosen to serve as interim president following the resignation of Thabo Mbeki. Mbeki resigned Sunday over allegations of interference in a corruption...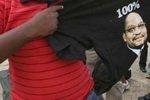 Saliem Fakir - Malema's 'Kill for Zuma' slogan is filled with ironies. The very day he was giving his infamous speech on June 16th, Zuma followed by giving his own. Zuma castigated elements within the ANC Youth League for displays of what he regarded as unacceptable behaviour. Zuma was referring to the chaotic state and ill discipline that prevailed at a National ANC Youth League Conference, the very conference Malema got elected as the new president. Zuma also pointed to unruly behaviour at other forums,...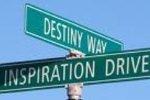 Saliem Fakir - First came Zuma, which seemed to scare a lot of people, then the atrocious matric results, then Eskom, the slow disappearance of the Scorpions, the Zimbabwe crisis, then the disgraceful saga at the SABC, the anarchy at the ANC Youth League conference, racism at Free State university, the food crisis and now xenophobia. There are a few other issues not worth adding to this litany as the point has been made. Everywhere we look is a seemingly unending verve of one crisis after another....