Keyword: ANC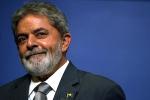 Richard Pithouse - We need to draw a clear distinction between redemptive fantasies that, while they may be comforting, ultimately function to legitimate injustice and, on the other hand, redemptive visions that can inspire collective action against injustice. We also need to understand that politics is dynamic - that organisations, processes and ideas that emerge from living struggles ossify, exhaust their capacity to express emancipatory energies and become detached from the lived experience of struggle that...
Jane Duncan - It seems likely that more South Africans who really care about the future of the country will move beyond the ruling African National Congress (ANC), and start the difficult, protracted affair of building political alternatives. Some already are. For decades, the ANC has represented the concretisation of significant transformation gains for many South Africans, and because of this, mass support for the party has had a rational and objective basis. But this basis is being eroded. It is...
Richard Pithouse - Only the crudest propagandist would dare to deny that the ANC is an increasingly predatory and authoritarian excrescence on society rather than a democratic expression of society. It is equally clear that the party confronts what is arguably the highest rate of sustained popular protest anywhere in the world, has overwhelmingly lost the support of the intelligentsia and is increasingly resorting to violence and other forms of repression to contain dissent. COSATU, unlike the SACP which...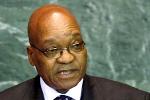 Richard Pithouse - In her recently republished autobiography Emma Mashinini, the grand old lady of the trade union movement, ascribes the deep roots of her steadfast political commitment to a desire to assert that: "I am human. I exist. I am a complete person." This may strike some people as naïve in a country where many of the discourses contending for influence in the elite public sphere are frequently weighed down with the dead hand of stolid jargon, mediated through everything from...

Many South Africans, particularly those on the left, are mourning the death of leading Marxist intellectual and activist, Neville Alexander. Alexander died on Monday, 27 August 2012, aged 75. In one of his last public addresses at a Steve Biko Seminar in September 2011, Alexander spoke about the "Politics of Truth". His remarks about the ANC are extremely pertinent today in the aftermath of the Marikana massacre. He said, "The ANC is locked into a paradigm of rule that is...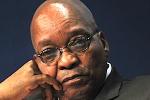 Richard Pithouse - The distance between the stated aspirations of a protagonist on the political stage and the realities of its actual practices can sometimes mark a genuine attempt at internal contestation. It would, for instance, be a good thing if a group of people in the ANC insisted that the party was seriously committed to the principle that every child has a full, equal and immediate right to an education that could nurture their talents and then backed this affirmation up with real action, including...