Keyword: Monsanto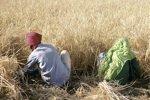 Tara Lohan - Last month, the world got a glimpse of an epidemic that has hit India in the last decade when news reports alerted readers to the suicides of 1,500 farmers in the Indian state of Chattisgarh. But this has been only a fraction of the suicides committed by farmers since 1997, says Vandana Shiva, Ph.D., a physicist, environmentalist, feminist, science policy advocate and director of Navdanya and the Research Foundation for Science, Technology and Ecology. While initial news reports blamed the...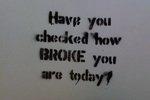 Glenn Ashton - It is clear that we have entered a global economic fire-storm. There are inevitable comparisons between the Great Depression which also began on Wall Street and which will affect each of us, where ever we live, as if we were US citizens. Besides comparisons being odious, no two historical events are ever identical in either cause or effect. There certainly may be similarities between the Great Depression and the Pretty Damn Massive One into which we are now sinking. Those in the navigation...
Glenn Ashton - The new international land and agricultural resources grab – neo-colonialism writ large... Just when colonialism was considered dead and buried, along comes neo-colonialism in its latest guise. Allied with its close relatives globalisation, free marketeering and lack of transparency, it is currently launching a new offensive on the disempowered population of this continent. Kwame Nkrumah, along with others in the post-colonial Pan Africanist movement, coined the term 'neo-colonialism'...
Glenn Ashton - Last year in the run up to the global economic meltdown, all commodities became fair game for the financial casinos of Wall Street, London, Tokyo and points between. The prices of food sky-rocketed around the world, driven by several triggers but primarily by the ability to trade futures, speculative financial instruments linked to international food commodities in the same way as resources like iron, coal, oil and gold are speculated upon as a hedge against market uncertainties. This...
Glenn Ashton - Our government is well known for making bizarre decisions. Lets not even go into Eskom, ARVs, the HIV and AIDS 'debate', or the arms deals for that matter. Even the small things like why a perfectly good policy on plastic bags was undermined by vested interests, how market related interests constantly trump social interests in seemingly obscure ways all are actions that force us to ask just what was behind that decision? One of the major swings of policy by our new government was...