Keyword: Democratic Alliance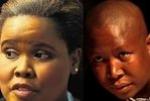 Leonard Gentle - Two events have been the subject of recent media comment: the ANC Youth League's (ANCYLs) march for "economic freedom" and the rise of Lindiwe Mazibuko as Democratic Alliance (DA) leader of the opposition. These rather over-shadowed a third, Finance Minister, Pravin Gordhan's, Medium Term Expenditure Framework (MTEF). Gordhan's message of pre-emptive austerity - doing "more with less" - of course couldn't compete with Mazibuko's rise and,...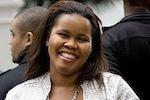 Mandisi Majavu - An article by a Mail & Guardian journalist accurately described Lindiwe Mazibuko, the Democratic Alliance (DA) spokesperson, as "a new kind of South African politician." I do not, however, subscribe to the view that Mazibuko is a new breed of South African politician simply because she watches Black Adder reruns to relax or because she enjoys drinking cabernet sauvignon at the "hip Societi Bistro." What makes Mazibuko a new generation of black politician is...
Dale T. McKinley - "With one hand we hand out blankets, calm the tide with donations and good-works. On the other hand we unreservedly support a system which treats the poor like filth. We turn a blind eye when those self-same blankets are burnt by the powers we vote into place. We hide and we are afraid; afraid of 'them' coming over our walls, afraid of questioning those in power." No, these are not the words of an insecure and guilt-ridden white suburban 'liberal'...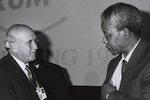 Leonard Gentle - Now that the dust has settled on the 2011 local government elections and the frenzied one-upmanship of the leading political parties has momentarily calmed down, its time to take a long hard look at the results of the South African people's most recent exercise in democracy. Much has been made of the gains that the Democratic Alliance (DA) made on the African National Congress (ANC), but the ANC still won the election and continues to govern all the major cities except for Cape...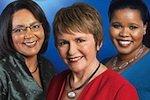 Glenn Ashton - The Democratic Alliance (DA) claims the title of official opposition and governs the City of Cape Town and the Western Cape. Yet questions are emerging about how the DA governs. Just how democratic is local governance by the DA? Does the party communicate with its electorate? More importantly, does it listen to them? Does it accurately represent community interests? Despite claims of non-partisan leadership, the DA should shoulder a significant proportion of the responsibility for the...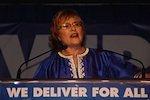 Jane Duncan - In a few weeks time, South Africans will go to the polls to vote in the local government elections. It is almost a foregone conclusion that the Democratic Alliance (DA) will increase its support during these elections. The DA under the leadership of Helen Zille is a political phenomenon. It is winning more hearts and minds, including in working class communities that had previously shunned the party. Many people are desperate for an electoral alternative to the ANC. But as tempting as it may...