Keyword: World Bank
GRAIN - On 7 September 2010, the World Bank finally decided to publish its much anticipated report on the global farmland grab. After years of work, several months of political negotiation and who knows how much money spent, the report was casually released on the Bank's website -- in English only. The report is both a disappointment and a failure. Everyone was expecting the Bank to provide new and solid on-the-ground data about these "large scale land acquisitions", to use their...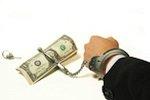 Walden Bello - The issue of corruption resonates in developing countries. In the Philippines, for instance, the slogan of the coalition that is likely to win the 2010 presidential elections is "Without corrupt officials, there are no poor people." Not surprisingly, the international financial institutions have weighed in. The World Bank has made "good governance" a major thrust of its work, asserting that the "World Bank Group focus on governance and anticorruption (GAC) follows...
"Has the International Monetary Fund (IMF) lived up to its founding goals or is it just a club for rich countries to dictate growth?" asks Al Jazeera, after the IMF met for its annual meeting in Turkey last week. Two years ago, The IMF was fighting for relevance but has come back with vigour, bolstered by a new role given to it by G20 leaders at the London Summit earlier this year -- to bail out countries affected by the global financial and economic crisis and to play a key role...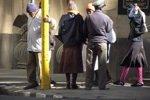 Stephen Greenberg - The World Bank's recently released 2009 World Development Report - titled Reshaping Economic Geography - suggests South Africa may be out of step with mainstream thinking on economic development approaches. But what is this 'mainstream' thinking, and is South Africa really so out of step with it? In the report, the Bank argues that successful development will result from increasing economic concentration in urban areas, and that the role of the state is to enable...
According to California Newsreel, this hard-hitting documentary, The Big Sellout, challenges current economic orthodoxy in contending that the dogmatic claims of the international business establishment for neo-liberal development policies are not supported by modern economic science. More importantly, it dramatically demonstrates how the implementation of these policies is having disastrous consequences for millions of ordinary people around the globe. Traveling throughout both the...
The Pinky Show expounds on the transition from colonialism to globalisation and the role of the free market in this evolution. Both bring about the same results, using different methods. While colonialism was about control through force, globalisation has found an easier way to create an underclass that is easily exploited by redefining relationships and influencing how people think. Bolstering the veneer of progress and civilization - media, technology, the law and education are used to...