Keyword: Hugo Chavez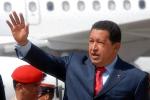 Mark Weisbrot - On May 30, Dan Rather, one of America's most well-known journalists, announced that Venezuelan President Hugo Chávez would die "in a couple of months at most." Four months later, Chávez is not only alive and campaigning but widely expected to win re-election on Sunday. Such is the state of misrepresentation of Venezuela – it is probably the most lied-about country in the world – that a journalist can say almost anything about Chávez or his...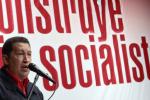 Presidential elections in Venezuela are scheduled for October this year. President Hugo Chavez is currently in Cuba getting medical treatment for cancer. Chavez has undergone a successful operation to have a small tumor removed -- reportedly not as big as the one he had last year. It seems that none of the neighbouring cells were affected, so he will be receiving localized radiation therapy over the next few weeks. Paul Jay of The Real News Network talks to Gregory Wilpert of...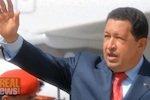 In recent days, the Venezuelan people elected a new national assembly. The Socialist Party led by Hugo Chavez and the opposition party, under the banner of Democratic Unity, more or less split the vote with a slight one percent advantage to the Socialist Party. Paul Jay of the Real News Network speaks with Gregory Wilpert, editor of Venezuelanalysis.com, to make sense of this latest development in Venezuelan politics. Is this a win or a lose for Chavez? According to Wilpert,...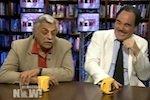 Award winning director, Oliver Stone, and activist historian, Tariq Ali, talk about the sea change in Latin American leadership and economic reforms on the continent while promoting Stone's latest documentary South of the Border, co-written by Ali. Latin America is the only continent on the planet where a number of countries reject neoliberal economics. According to Stone, former Argentinean president, Néstor Kirchner, was the first president to reject neoliberal economics --...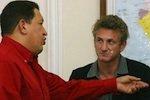 Fazila Farouk - "It takes all kinds," is an expression that couldn't be truer in Hollywood. Regrettably, we tend to be served up a one sided view of Hollywood. We get to see the glitz and glamour, but rarely are we afforded the opportunity to peek behind the veneer of celluloid magnetism to catch a glimpse of the real people behind the superstars of today's movie industry. Why should we care about them? Well, because the heroes and heroines of Hollywood's silver screen wield an...
In January 2009, filmaker Oliver Stone traveled to Venezuela to interview President Hugo Chavez. Stone says, "Chavez is as much of a threat to the system as Castro was. He's a great example. If he succeeds, it will be the first time in Latin American history, except for Castro, where he's led an entire region away from the United States' economic controls." Stone's film about Chavez, "South of the Border" premiered at the Venice Film festival....