Keyword: Julius Malema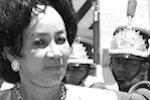 Richard Pithouse - A year into his Presidency Jacob Zuma's inability to resolve the acute tensions within the African National Congress (ANC) is painfully evident. But this does not mean that the party is drifting aimlessly. There is a clear trajectory and that course is a steady, albeit, lumbering move towards an authoritarian state driving a modernisation project via crony capitalism and the containment of the poor. The fact that Julius Malema has had to apologise for "undermining the stature of...
Fazila Farouk - The news that Julius Malema jetted off to Venezuela to learn more about nationalisation is distressing. Much more depressing than the fact that Malema has appointed himself ambassador for nationalisation in South Africa. Nationalisation is already poorly judged in our neoliberal dominated world. Yet, if implemented with honour and integrity, it could potentially become one of the most effective programmes for governments to follow to engender a more equitable society, as the Venezuelans (and...
Jane Duncan - ANC Youth League leader Julius Malema is a fool. He represents the dumbing down of South African politics, and the country is ill served by him remaining in a leadership position. His repeated chanting of 'Shoot the Boer' is opportunistic, as it allows him to portray himself as a 'revolutionary bull' - in the words of ZANU PF's Saviour Kasukuwere – to deflect attention away from his shady business and personal affairs. But does this mean that the North...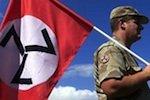 Richard Pithouse - It really is a sorry state of affairs when a country that has produced so many remarkable people and movements is reduced to abandoning its national political stage to the spectacle of the Afrikaner Weerstandsbeweging (AWB) and Julius Malema publicly shitting on our democracy. The AWB are racist and violent thugs drunk on their fragile fantasies of white supremacy. Their brandy and coke fascism was routed by the South African Police in Ventersdorp in 1991, and again by the...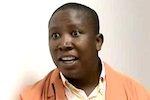 Dale T. McKinley - If there is anything that South Africans should have been reminded of over the past few weeks it is that what happens and is said in the present is inextricably linked to the past. In general terms history is, and will always be, a terrain of interpretative contestation. However, in the more specific context of a country with a liberation history infused with serious ideological, organisational, social and economic polarities, contemporary understandings and presentations of that history,...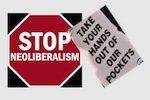 Leonard Gentle - The ongoing saga around Julius Malema and his millions achieved through state tenders has rightfully generated public disgust. Bobby Godsell, ex-Anglo American and now Business Unity South Africa, has gone on to refer to these "tenderpreneurs" as "economic terrorists." Zwelinzima Vavi has called for a "lifestyle audit" of public officials -- clearly a device to "name and shame" the new wabenzi and through this, embarrass them into being more...