Keyword: Julius Malema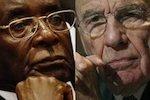 Glenn Ashton - The media will always be a contested space. Some insist there should be no controls over the amorphous beast that is the media; others insist we cannot have a free-for-all. In South Africa we presently walk an uneasy middle road between a free press, a powerful public broadcaster as well as corporate and political oligopolies, which wish to place self-serving limits on our freedom of expression. The sleazy British phone hacking scandal within the extensive Murdoch media empire poses a...
Richard Pithouse - The repressed, any Freudian will tell you, cannot be contained indefinitely. It will always return. And if its first murmurings in jokes and slips of the tongue are not heeded it will be distorted and return, with increasing vehemence, as a symptom, a symptom that may come to constitute a threat, even a crisis. It's difficult to think of a country that wasn't founded with blood and iron. If countries have a collective unconscious, ours is hardly the only one that is likely to be...
Richard Pithouse - The sickening detail of how Andries Tatane was steadily murdered by the police in Ficksburg, shirtless, bleeding and bewildered, blow after blow after blow, has become a national memory. The television image from the next night's news, showing Julius Malema striding into the High Court in Johannesburg with a suited private militia carrying M14 assault rifles, has also become part of the national consciousness. Malema's carefully choreographed performance was designed as a...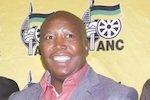 Dale T. McKinley - Editor's Note: This article is "Part 1" of a two-part series on the nature of black economic empowerment (BEE). "Part 1" here deals with the history of BEE. "Part 2" deals with the more contemporary character of BEE. Amidst all the usual political propaganda and grandstanding at the ANC's recent 99th anniversary rally in Polokwane it was none other than Julius Malema who came up with the most honest statement of the day. Defending himself...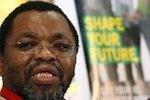 Richard Pithouse - Gwede Mantashe, the Secretary General of the African National Congress and Chairperson of the South African Communist Party, is not a democrat. He's hardly the only influential public figure in South Africa who is not a democrat. Julius Malema, with his hysterical attempts to symbolically annihilate the humanity of his opponents, is certainly not a democrat. And Helen Zille's attempt to justify her illegal, violent and, in strict legal terms, criminal evictions in Hout Bay by...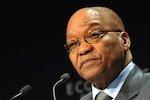 Richard Pithouse - Jacob Zuma sought to cast himself as the grand patriarch calling his family to order in his speech at the National General Council of the African National Congress. His call for order was warmly received by a wide range of people inside and out of the ANC. It's hardly surprising that many people have welcomed the call for order given Malema's ranting in support of the avaricious ambitions of the predatory faction of the political class and some of the excesses in the recent strike. But...