Keyword: Julius Malema
Richard Pithouse - Julius Malema, unlovely as he is, is a symptom, a morbid symptom to be sure, of the crisis that we face. Any assumption that his effective expulsion from the ANC allows us to continue with business as usual will guarantee the emergence of more symptoms, different but equally morbid. The real roots of our crisis lie in the fact that the post-apartheid deal has not only allowed elites to flourish while the people at the bottom of society have been pushed further into desperation but...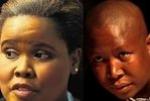 Leonard Gentle - Two events have been the subject of recent media comment: the ANC Youth League's (ANCYLs) march for "economic freedom" and the rise of Lindiwe Mazibuko as Democratic Alliance (DA) leader of the opposition. These rather over-shadowed a third, Finance Minister, Pravin Gordhan's, Medium Term Expenditure Framework (MTEF). Gordhan's message of pre-emptive austerity - doing "more with less" - of course couldn't compete with Mazibuko's rise and,...
Richard Pithouse - On Thursday and Friday this week the ANC Youth League will lead marches on the JSE, the Chamber of Mines and the Union Buildings. Julius Malema's disciplinary hearing is likely to be concluded earlier in the week and these protests are planned as a show of force intended to either weaken the resolve of the disciplinary committee or to make it look like a reactionary clique opposed to the interests of the people as a whole. Malema is power hungry, corrupt, authoritarian and brutish. But he's...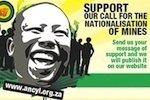 Richard Pithouse - When the Springboks are running rampant even a drab supermarket in a small town can take on a carnival air with excited conversation moving between people without regard to all the usual barriers. But the nation, as we all know, is riven with all kinds of fractures. For the ANC some of these fractures can be useful as it seeks to sustain its moral authority while electoral support declines, popular protest continues and internal battles escalate. But other fractures pose a real challenge to...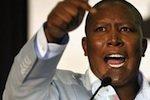 Leonard Gentle - Ah Julius Malema…everywhere else, the world is responding to the biggest crisis of capitalism since 1929 and the threat posed to democracy by the markets. NATO is overthrowing Gaddafi in the latest of the ebbs and flows of the Arab Spring; the indignant of Spain and Greece are rising up against austerity programmes; and global dominance is seeping away from a debt-ridden US. The world is changing. So far there have been two responses that dominate public opinion: disengagement and...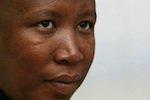 Jane Duncan - Jacob Zuma's rise to power has unleashed a torrent of rash, boorish, misogynistic and inciteful speech from politicians and commentators. In this regard, the utterances of ANC Youth League's Julius Malema and ex-columnist Eric Miyeni come to mind. Why has public discourse plumbed to such depths of late? How serious is the problem and what can be done about it? In 2009, the South African Communist Party (SACP) warned against the emergence of what it described as a proto-fascist...