Keyword: 2010 Soccer World Cup
Glenn Ashton - While World Cup public transport to and from our stadiums left many visitors nonplussed at our rather muddled effort towards providing mass transportation, it was South Africa's first real attempt at providing a modern, mass transit system. We must build on this slightly shaky start toward modernising our public transport. Under the apartheid regime mass transit was primarily geared toward black people in dormitory townships, while whites were provided with world-class roads to get...
Saliem Fakir - World Cup soccer fever has swept across the country creating much euphoria and mesmerisation about South Africa's ability to host the event and be part of the big league, as we have always strived to be. The country seems to be caught in some sort of ecstatic purgatory. Newspaper pages are filled with reports about what is happening on and off the soccer field. Gossip abounds, analysis of team performance is endless and national politics have taken a backseat for now -- to be replaced...

The only difference between watching the Soccer World Cup in Bethlehem and on the rest of the planet is that in this part of the world, a tournament aimed at uniting the people, is being beamed on a wall that separates them, reports Al Jazeera. This report takes us to the West Bank where a Palestinian restaurant is innovatively broadcasting World Cup matches on Israel's infamous apartheid wall. It's pulling in the crowds, but there's still a tragic irony to this feel good story from...
Leonard Gentle - The World Cup has rightly captured the country's imagination. Despite Bafana's anaemic performance against the Uruguayans, there is still a clear sense of relief amongst opinion makers that we're pulling off hosting the event. The dominant voice proclaims that we've proven everyone – meaning the prophets of doom – wrong. When the idea of the World Cup bid was first mooted, the debate centred around what benefits it would bring to the country....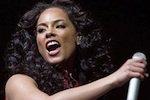 Harry Browne - After a good opening game that finished 1-1 between two teams which won't go far in this tournament. South Africa's players were mourning a win that might have been, and Mexico's were also reflecting on a game they should have won, though they scored only after they had lost control of the play, in a moment when the South African defense seemed to go for a quick nap. The important thing for the World Cup is that the hosts didn't lose in Johannesburg, and will live to fight another day. In...

As the 2010 World Cup opens in South Africa, Amy Goodman and Juan Gonzalez of Democracy Now speak with Raj Patel about one of the most overlooked aspects of this year's tournament: the ongoing struggle of tens of thousands of shack dwellers across the country. Over the past year, shack settlement leaders in Durban, Johannesburg and Cape Town have been chased from their homes by gangs, arrested, detained without hearing, and assaulted. As the World Cup begins, a shack dwellers'...