Keyword: freedom of expression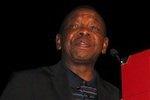 Jane Duncan - The ruling African National Congress (ANC) did what most people suspected at its recent National General Council (NGC) meeting, and endorsed a Parliamentary investigation into the feasibility of setting up a statutory Media Appeals Tribunal (MAT). However the resolution that was passed by the NGC softened many of the more extreme positions taken by some ANC members in the recent past. The dust had hardly settled on the NGC meeting, when South African Communist Party (SACP) General Secretary...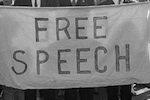 Jane Duncan - On Wednesday the 4th of August, Sunday Times reporter Mzilikazi wa Afrika was arrested at the offices of the Sunday Times newspaper, in response to a complaint laid by the Premier of Mpumalanga province, David Mabuza. Many aspects of wa Afrika's arrest have raised troubling questions about the appropriateness of the state's actions, and have fuelled speculation that political pressure was brought to bear on the police to act against wa Afrika for his activities as a journalist....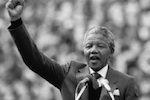 Richard Pithouse - Democracy is...the action that constantly wrests the monopoly of public life from oligarchic government. - Jacques Rancière, Hatred of Democracy, 2006. Now that the African National Congress has issued a clear declaration of its intent to roll back media freedom in the name of the people, civil society is scurrying around like a disturbed ant's nest. But as it rallies to the blogs, op-ed pages and debates in the higher reaches of the public sphere to defend its freedoms, we...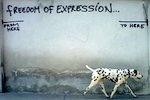 Jane Duncan - The ruling African National Congress (ANC) has just released a document on the media for its National General Council (NGC) meeting, scheduled for September. The document, entitled 'Media transformation, ownership and diversity', claims to build on a resolution adopted at the ANC's 2007 Polokwane conference, as well as a media policy developed for its 2002 Stellenbosch conference. The document is bound to be controversial, as it raises once again the possibility of establishing a statutory...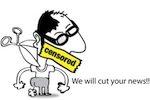 Richard Pithouse - The African National Congress, perhaps buoyed by a renewed sense of public confidence in the wake of the World Cup, is, again, moving against one of our fundamental democratic freedoms. Amidst a new flurry of indignation, paranoid and hysterical in equal measure, various representatives of the ANC have made it quite clear that they consider some of the criticisms of the party and its leaders that have appeared in the media to be unacceptable. This is not the first outbreak of this sort of...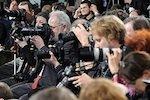 Saliem Fakir - The furore over the Protection of Information Bill and its proposed draconian punishments for disclosing classified state documents belies a long simmering tension between the state and South Africa's free press. In the background of the parliamentary process to charge through the Bill sits the ANC's proposal to establish a media tribunal. The resolution was proposed in Polokwane, supposedly to stop media excesses and abuse. After somewhat of a lull, the idea has been revived...