Keyword: Gaza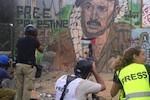 Ebrahim Hewitt, senior editor of the Middle East Monitor, has been writing letters to the editors of major western newspapers since 2009. His letters, which are a response to what newspapers publish about Israel's 65-year occupation of Palestine, remained largely unpublished until recently when he was encouraged to compile them into a book form. In this Frontline Club panel discussion, Hewitt's book, Memo to the Editor, is used as a vehicle for a broader discussion of how the...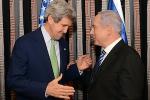 Jamie Stern-Weiner - The biggest, boldest, most ambitious development in the Middle East peace process for two decades. With this faint praise, Secretary of State John Kerry introduced a new initiative to revive the Palestinian economy on Sunday at an annual World Economic Forum summit in Jordan. The project will see a team of business people working with Middle East Quartet representative Tony Blair to mobilize $4 billion of private investment in the West Bank and Gaza, providing jobs and growth for Palestinians...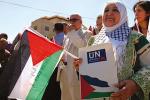 Na'eem Jeenah and Heidi-Jane Esakov - On November 29, 2012 the international community overwhelmingly voted the 'State of Palestine' as a 'non-member observer state' of the United Nations (UN), yet the façade of statehood is already beginning to show. The successful passage of the resolution through the UN General Assembly is not the victory for Palestinians it has been made out to be. Rather, it might actually undermine their rights. While the president of the Palestinian Authority (PA) –...
Heidi-Jane Esakov and Na'eem Jeenah - A ceasefire agreement between Hamas and Israel, which was to come into effect on Tuesday night, was delayed at the last minute due to 'Israeli requests'. Despite the imminence of a ceasefire, Israel intensified its assault on the tiny, battered coastal strip as part of its 'Operation Pillar of Cloud'. In response, rockets continued to fly, somewhat ineffectually, from Gaza into Israel. The Palestinian death toll, currently at over 130, will undoubtedly climb as...

Israel plans to increase its assault on the besieged gaza strip after the high profile assassination of Ahmed Jabari, the head of Hamas' military wing. His 14-year-old son was also killed in the attack. The latest assault on Gaza has been likened to the 2008/09 Gaza war where over 1,500 Palestinians were killed -- 300 of them children. Gaza has been under non-stop aerial bombardment in the past two days, as Israel vows to expand its attacks. The assault has been dubbed "Operation Pillar...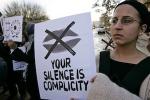 Noam Chomsky - Even a single night in jail is enough to give a taste of what it means to be under the total control of some external force. And it hardly takes more than a day in Gaza to appreciate what it must be like to try to survive in the world's largest open-air prison, where some 1.5 million people on a roughly 140-square-mile strip of land are subject to random terror and arbitrary punishment, with no purpose other than to humiliate and degrade. Such cruelty is to ensure that Palestinian...