Keyword: Gaza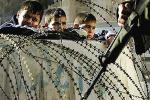 Richard Pithouse - As the Israeli state rains its murder on the people of Gaza we are confronted with a stark demonstration of the ways in which there is, in so many quarters, official sanction for according radically different values to human lives. Some of us are taken as sacrosanct, others as disposable. It has often been suggested that in the case of Israel and Palestine the inequality in the value ascribed to human life can be rendered as a mathematical ratio. In this calculus there is no such thing as a...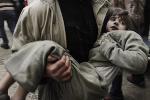 Chris Hedges - Raul Hilberg in his monumental work "The Destruction of the European Jews" chronicled a process of repression that at first was "relatively mild" but led, step by step, to the Holocaust. It started with legal discrimination and ended with mass murder. "The destructive process was a development that was begun with caution and ended without restraint," Hilberg wrote. The Palestinians over the past few decades have endured a similar "destructive...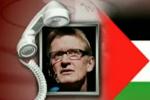 Dr. Mads Gilbert, a Norwegian doctor, joins Democracy Now! from Gaza where he has been treating hundreds of victims wounded in Israel's ongoing assault, including young children. Dr. Gilbert says hospitals are operating without electricity, water and proper medical supplies, but adds: "As a medical doctor, my appeal is don't send bandages, don't send syringes, don't send medical teams. The most important medical thing you can do now is to force Israel to stop...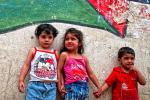 Mona El-Farra - GAZA – Written Between 3 am and 4 am early Wednesday morning, July 9, 2014. The Israeli warships continue shelling...It is dark. I do not know what is going on and I can hear successive bombing. I am thinking of all the people I know tonight, especially my colleagues at the hospitals who are working under severe pressure and lacking basic medical supplies. Stay strong. I heard they bombed the area around the European hospital east of Khan Younis in Southern Gaza...Then the...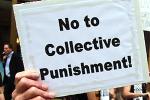 Medea Benjamin & Pam Bailey - With the news that the bodies of three missing Israeli teens had been found in a field not far from the stretch of road where they disappeared June 12, people everywhere reacted rightly with sorrow and anger. Eyal Yifrah, 19, Gilad Shaar, 16, and Naftali Fraenkel, also 16, were students who lived with their families in a Jewish-only settlement near the Palestinian city of Hebron in the West Bank. The settlement and others like it have been declared illegal by the International Court of...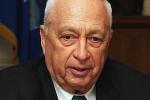 In an interview with Democracy Now! following the death of former Israeli Prime Minister Ariel Sharon who died on Saturday, world-renowned political dissident, linguist, author and Institute Professor Emeritus at Massachusetts Institute of Technology, Noam Chomsky says, "There is a convention that you're not supposed to speak ill of the recently dead, which unfortunately imposes a kind of vow of silence, because there is nothing good to say. (Sharon) was a brutal killer; he had...