Keyword: Gaza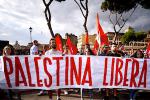 In February this year, SACSIS interviewed Middle East expert, Na'eem Jeenah about the Israeli/Palestinian conflict. The discussion covered important ground, which we believe is worth revisiting in light of Israel's current attack on Gaza. Jeenah weighs in on the one-state/two-state debate arguing that freedom for Palestinians is a long way off, as it isn't in Israel's interest to fast-track peace talks. "The Israelis are...making a one-state solution the only possible solution. But...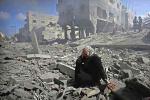 Jane Duncan - In the past few weeks, the South African media has been dominated by the unfolding catastrophe in Gaza and South Africans have had to rely largely on foreign coverage of this issue to understand it. The mainstream US media is still parroting the Israeli line that the country is acting in self-defence, or its right to be 'free from tunnels and rockets' in Secretary of State John Kerry's words, but Israel is clearly meting out collective punishment to Palestinians. At a...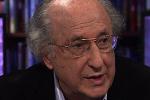 Henry Siegman, the former head of the American Jewish Congress and the Synagogue Council of America, discusses Israel's assault on Gaza. Commenting on Israeli justifications for killing Palestinians in the name of self-defense, he responds: "If you don't want to kill Palestinians, if that's what pains you so much, you don't have to kill them. You can give them their rights, and you can end the occupation. And to put the blame for the occupation and for the...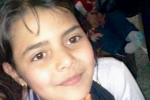 Fazila Farouk - On 28 July 2014, Defence for Children International Palestine reported that the death toll for the children of Gaza was 200 and rising. However, in the past day or two, the world received news that Israel had bombed a United Nations school in Gaza killing 15 people, mostly women and children. The Guardian newspaper reports, "United Nations officials described the killing of sleeping children as a disgrace to the world and accused Israel of a serious violation of international...


In 1967, Israel defeated neighbouring Arab countries in a war that lasted six days. At the end of that war, Israel had captured the West Bank, the Gaza Strip and the Golan Heights. The West Bank has been under a military occupation ever since. This means that the Israeli army has complete control over these areas. Gaza retained a Jewish settler population and was under total military control until the Israeli government unilaterally withdrew soldiers and some 8,000 settlers in 2005. Israel,...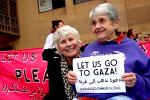 Richard Pithouse - Every time a man has contributed to the victory of the dignity of the spirit, every time a man has said no to an attempt to subjugate his fellows, I have felt solidarity with his act. - Frantz Fanon, Black Skin, White Masks, 1952 The ruthless assault on Gaza has sometimes been presented in our media, and on occasion in some solidarity efforts too, as an issue that is solely of concern to Muslim people. It is true that in recent years state politics in both Palestine and Israel has taken...