Keyword: social justice
American foreign affairs magazine, Foreign Policy, said to be read by business leaders and politicians, including President Barack Obama, published an article aimed at explaining Karl Marx's relevance in this current era of global financial crisis. The article, "Thoroughly Modern Marx", was penned by Leo Panitch. That this popular mainstream, pro-business magazine chose to publish an article about Marx, has caused a stir in progressive circles. Paul Jay of The Real News...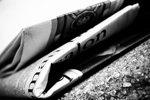 Fazila Farouk - Is the media from Mars and are social justice activists from Venus? If this question were put to me a year ago when the South African Civil Society Information Service (SACSIS) was launched, I probably would have answered, "yes" without hesitation. However, having spent a year trying to purposefully influence a social justice agenda in the media, the answer to that question has become less clear-cut. Consider the following titles: "Markets Follow Money and Nothing...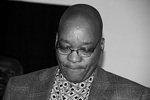 Fazila Farouk - Election 2009 has turned out to be a landmark event for the ANC. The party faced some of its stiffest competition and still came out tops, despite a dismal 15-year delivery record. In an ironic twist, the people whom the ANC has failed most turned out en masse to keep it in power, while those that it's been bending over backwards for appear to have voted for the opposition. The actions of both groups defy belief, but in a world where perception trumps reality, perhaps one...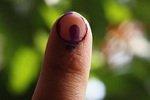 Glenn Ashton - When we vote in South Africa we enter the voting booth burdened by the weight of history and by our responsibility to the future. We weigh up some increasingly obscure choices and make our mark. But is this then the total sum of our democratic interaction? Are we fulfilling our social obligations by voting? Or is there more to it than this? The world is not in particularly good shape. There is an economic hurricane building and we don't yet know how hard the winds will blow. The world...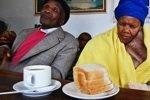 Mohamed Motala - Both the President's State of the Nation address delivered on 8 February 2009 and the Finance Minister's Budget Speech, which followed a few days later have told us that South Africa's 'policies' are in place and that the main problem facing our nation is poor implementation. The State of the Nation address and the Budget Speech are the two most important policy agenda-setting opportunities that the two most powerful men in the country have at their disposal. They present opportunities...
Mitu Sengupta - Danny Boyle's "Slumdog Millionaire", perhaps one of the most celebrated films in recent times, tells the rags-to-rajah story of a love-struck Indian boy, Jamal, who, with a little help from "destiny," triumphs over his wretched beginnings in Mumbai's squalid slums. Riding on a wave of rave reviews, "Slumdog" has now won Hollywood's highest tribute, the Academy Award for Best Picture, along with seven more Oscars, including one for Best Director. These...