Keyword: social justice
Narrated by actor and activist Martin Sheen, "The End of Poverty?" is "the first film to explain how our economic system has created poverty and why it is the foundation for the current economic crisis." "With so much wealth in the world, why is there so much poverty?" is the crucial question posed by this documentary as it delves into the relationship between the developed and developing worlds. A film critic describes the evidence it presents as an...
Jackie Dugard - On 08 October 2009, the Constitutional Court handed down its first water rights judgment. The case – Mazibuko & Others v City of Johannesburg & Others – was brought by five impoverished residents in Phiri, Soweto, on behalf of themselves, all similarly-situated residents and everyone in the public interest. The applicants challenged the City's free basic water policy for being insufficient to meet the basic needs of large, poor, multi-dwelling households. They also...
Che Guevara's Children, Dr Aleida Guevara and Camilo Guevara, are in South Africa to mobilise support for the release of the Cuban Five. Their visit to South Africa will culminate in a march to the American Embassy in Pretoria, to demand the release of The Cuban Five. The march will start at the Union Buildings in Pretoria on Friday, 23 October 2009 at 09h30. The Guevara's will also be using their visit to the country to share their knowledge about the Cuban health model, one of the most...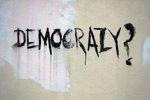 Richard Pithouse - Abahlali baseMjondolo is a shackdwellers' movement. It was formed by and for shack dwellers in Durban in 2005. Since then the movement has extended to cities like Pietermartizburg and Cape Town. It now has members in 54 settlements. The movement has campaigned, with considerable success, against unlawful evictions by the state and private landowners. It has also campaigned, with significant although limited success, for access to basic services and for the upgrade of settlements where people...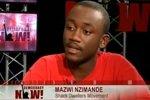 Democracy Now - Thousands of South Africans are being displaced in preparation for the 2010 World Cup. While Durban completes the finishing touches on its new stadium, thousands of the city's poor who live in sprawling informal settlements are threatened with eviction. On Saturday, an armed gang of some forty men attacked an informal settlement on Durban's Kennedy Road, killing at least two people and destroying thirty shacks. Democracy Now speaks to two South African activists who are...
The leadership, rank and file of social movement Abahlali baseMjondolo have been violently threatened, attacked and forced to leave the Kennedy Road informal settlement in Durban. According to a statement released by the social movement, the attacks started on Saturday night 26 September 2009 when "a group of about 40 men heavily armed with guns, bush knives and even a sword attacked the KRDC (Kennedy Road Development Committee) near the Abahlali baseMjondolo office in the Kennedy...