Keyword: India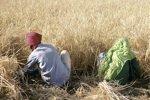 Tara Lohan - Last month, the world got a glimpse of an epidemic that has hit India in the last decade when news reports alerted readers to the suicides of 1,500 farmers in the Indian state of Chattisgarh. But this has been only a fraction of the suicides committed by farmers since 1997, says Vandana Shiva, Ph.D., a physicist, environmentalist, feminist, science policy advocate and director of Navdanya and the Research Foundation for Science, Technology and Ecology. While initial news reports blamed the...
The ruling Indian National Congress-led coalition has just emerged victorious after the five-week-long national elections that saw a 60 percent voter turnout from the over 700 million eligible voters. The Congress-led United Progressive Alliance, or UPA, captured a decisive 262 seats in India's 543-seat Parliament, just ten seats short of an outright majority. The Congress is now seeking allies from smaller regional parties to form the new government. The biggest defeat, however, was...
P. Sainath - It's been the night of the long knives for India's billionaire population. Their band has just been decimated, falling by more than half from 53 to 24. The latest Croesus Count, also known as the Forbes Billionaires list, makes that much clear. We also fell by two notches to sixth rank in the list of nations with the most billionaires. India's earlier No. 4 slot being slyly usurped by the Chinese who clock in with 29. More mortifying, we are a rung below the Brits...
Mitu Sengupta - Danny Boyle's "Slumdog Millionaire", perhaps one of the most celebrated films in recent times, tells the rags-to-rajah story of a love-struck Indian boy, Jamal, who, with a little help from "destiny," triumphs over his wretched beginnings in Mumbai's squalid slums. Riding on a wave of rave reviews, "Slumdog" has now won Hollywood's highest tribute, the Academy Award for Best Picture, along with seven more Oscars, including one for Best Director. These...
Sirddharth Varadarajan, Deputy Editor of The Hindu, India's largest English language newspaper, talks about the consequences of the Mumbai bombings for Indian politics, as well as the issue of Islamophobia in India. Indians have rejected attempts to politicize the attacks, says Varadarajan. Nevertheless, the death toll from the attacks tops 170 and two senior officials have resigned. For more analysis, please see here.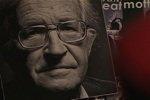 Subrata Ghoshroy - On Wednesday night, in a vote of 86 to 13, the U.S. Senate passed a historic nuclear deal with that will allow the United States to trade with India in nuclear equipment and technology, and to supply India with nuclear fuel for its power reactors. The deal is considered hugely consequential by its supporters and opponents alike -- and a significant victory for the Bush administration. Last month, Subrata Ghoshroy, a researcher in the Science, Technology and Global Security Working Group at...