Human Rights
SACSIS embraces a rights based approach to development, which views poverty as a denial of human rights.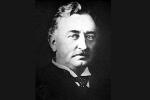 Richard Pithouse - If you're up early in Dakar and decide to take a walk along the shorefront before the day gets going you may see fishermen setting out on a raft cobbled together from the detritus of the city. If you look a little closer you may see, on the rocks, not far beneath the surface of the water, an old cannon. It's just there, becoming, with the geological patience that operates at an unbridgeable remove from the urgency of the political, part of the sea. For a South African this ease...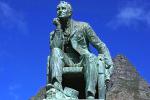 Mandisi Majavu - It has taken the University of Cape Town (UCT) 15 years to seriously consider the views of its black students concerning the statue of Cecil John Rhodes. Way back in 1999, Melissa Steyn and Mikki van Zyl researched students' experiences of institutional culture at UCT. Their report concluded that participants "are sensitive to the meanings carried by the statues and names of buildings that reflect UCT's history", which respondents viewed as constant reminders of...
Alfredo Lopez - For many people reading this, there are at least two concepts that will offend. One is surveillance, about which we've written often on this site. The other is the Barbie doll: the ubiquitous toy that has for decades molded girls' (and boys') concept of "the perfect female" as having an impossible-to-achieve figure derived from sexist fantasy and has taught them that their lives should be about dressing up and attracting the attention of a boring male named...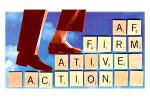 Anna Majavu - After almost 21 years, affirmative action has not taken root in South Africa and most sectors of the economy, including academic institutions, remain "untransformed". The most recent Commission for Employment Equity's annual report noted that whites continued to retain the vast majority of the top positions in South Africa (over 62% last year), even though they number less than 9% of the population. Decision makers in government and big business consider reparations to...
Jane Duncan - On 21 March 1960, the apartheid police opened fire on a crowd of protestors in Sharpeville, killing 69 people. Five decades on, post-apartheid South Africa remembers these events on Human Rights Day. The government has attempted to depoliticise the event, shifting the day from one that is associated with the Pan Africanist Congress (PAC) to one that South Africans generally commemorate, irrespective of their political persuasions. Yet the annual commemoration of this day did not stop a...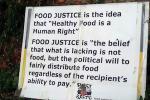 Busiso Moyo - Everyone seems to have an interest in food policy these days, from the Bill and Melinda Gates Foundation with its 'Alliance for a Green Revolution in Africa', to the G8 with its 'New Alliance for Food Security and Nutrition', to social movements, civil society networks and those who simply care about what they eat. Of course, some voices are more powerful than others. It is for this reason that movements of peasants and other small-scale food providers from around the...