It is with great sadness that the South African Civil Society Information Service (SACSIS) announces its closure today, June 30, 2015. We will no longer be publishing articles on the SACSIS website. However, our website will remain live for you to access, as it has developed into an extensive archive of progressive views and information. SACSIS was launched on 5 May 2008, which coincided with the birth anniversary of Karl Marx. Our goal was to inject progressive commentary into mainstream...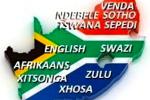 Shield and Spear interview Maureen and Lerato from the Ikanyiso Collective about life in South Africa. An important issue that troubles the women is the prejudice applied to language policy and practise. The women express frustration at the level of non-interest in African languages from South Africans of other ethnicities. There are 11 official languages in South Africa. Whilst Zulu is the most spoken language in the country, English, which is only the 7th most spoken language, is held up...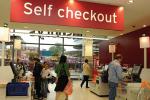 Fazila Farouk - The South African government has finally come around to talking about introducing a national minimum wage. There's still no indication what the floor will be set at, but this is surely good news in a country with one of the most deplorable levels of income inequality. No doubt the nation will be engaged in a great deal of debate about what suitable compensation ought to be for the legions of low-level workers trapped in mundane manufacturing and service jobs. What is a decent level...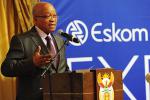 Shawn Hattingh - Eskom has been plagued by inefficiencies and scandals. There's been load shedding, exorbitantly large managerial salaries, and scandals around tenders and coal-supply costs. Over and above this has been Eskom's demand for significant tariff increases to supposedly overcome a funding shortfall despite the fact that the power utility recorded a R7 billion profit last year. Eskom's troubles have also been used as a pretext, by some, to once again call for its full...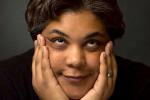 When writer Roxane Gay dubbed herself a "bad feminist," she was making a joke, acknowledging that she couldn't possibly live up to the demands for perfection of the feminist movement. But she realized that the joke rang hollow. In this thoughtful, provocative and funny TED talk, she asks us to embrace all flavours of feminism - and make the small choices that, en masse, might lead to actual change. Gay calls on feminists to demand accountability from a world that degrades women in...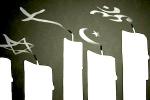 In much of the Western world, fewer and fewer people believe in religion. It's possible that in a generation, there simply won't be religion across Europe and large sections of North America, Australia and Asia. That's not necessarily a problem. But it's worth thinking about why people made up religion in the first place and what we're doing with the needs and longings that led them to do so. The debate between believers and atheists usually goes nowhere. The...