July 2013
Visit the archives.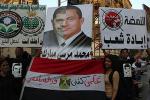 Alex Kane - The Egyptian street has erupted once again. Two and a half years after the revolution that overthrew longtime dictator Hosni Mubarak captivated the world and fundamentally changed the Middle East, another massive shock to the Egyptian political system is unfolding. After a year of rule by President Mohamed Morsi, the Muslim Brotherhood-backed politician who won Egypt's first-ever free and democratic elections last year, ordinary Egyptians have had enough. Responding to a grassroots...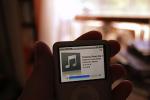 Bob Ostertag - In 2006 I gave my music away. That music had previously existed on CDs and LPs (yes, I began making music in the days of vinyl and tape). I moved all of it to the Web, downloadable for free. Today, seven years later, I see that giving away music for free is not as easy as I had imagined. In some ways, it turns out to be impossible. The reasons why this is so say a lot about creativity, property, and power in a networked world of corporately owned digital commons policed by netbots and...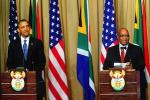 Alexander O'Riordan - When the UK announced it would end aid to South Africa, many pundits and African leaders heralded the decision as an end to Africa's dependency on aid. These African leaders and elites see aid as patronising, an indignity to be resisted, a charity not needed. This critique of aid complements critiques by post-colonial theorists that criticise aid as another form of imperialism. At the same time, since 2007, the financial crisis and protracted narrative of austerity have allowed Western...
Michelle Pressend - In mid-June, Russia, in it's role as President of the Group of Twenty Countries (G20), hosted the first Civil Summit (C20) in Moscow in the run up to the G20 Summit that will take place in September this year. The C20 is a gathering of civil society organisations that were brought together, ostensibly, to inform the upcoming G20 discussions. The C20 joins the ranks of the business lobby: B20 and labour: L20. There is also a group of think tanks called the T20 and recently the youth...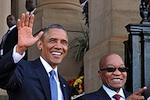 There is a hope that there can be leadership from the Obama administration to curb the militarization of its engagement with Africa. But on June 3, when the rest of the world came together to have initial signers for the United Nations' Arms Trade Treaty - the Obama administration - the United States of America, was not among that group, argues, Emira Woods, co-director of Foreign Policy In Focus at the Institute for Policy Studies. Meanwhile America has also set up a drone base in...