Keyword: marikana massacre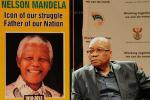 Richard Pithouse - Jacob Zuma will not be redeemed by a 'Lula moment' or 'second transition'. His name will go down in history with Marikana and Nkandla. Different people will call the precise moment at which the conflation of the idea of the ANC with the altogether more tawdry realities of the actually existing ANC became both irrational and immoral differently. For some people the tipping point was the South African Communist Party's embrace of the Soviet invasion of Hungary in...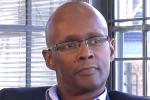 Talking about the nationalisation debate in relation to the mining industry in South Africa, black economic empowerment (BEE) expert Duma Gqubule explains that the value of untapped mineral resources in South Africa's is US$4.7 trillion. Put differently, the value of these mineral resources is worth one million Rand per South African citizen. Gqubule argues that the mistake our country made in relation to BEE was to set a target of 25% for black people. By definition, a black...

South African contemporary rock fusion band, All Clear, has just released a superb rock song, Amandla Marikana - from their Faster than Light album - that remembers the slain miners of Marikana and draws attention to the ongoing struggles of minerworkers today. All Clear is a three-year-old band that describe themselves as, "dedicated to producing original but popular and accessible music with powerful rhythms that draw on many traditions - rock, reggae, folk, ska, jazz and pop - and...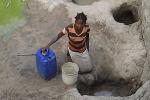 The Marikana massacre most certainly turned the spotlight on the women in mining communities by bringing into sharp focus the challenges facing the widows of the slain mineworkers. Fazila Farouk of SACSIS talks to Samantha Hargreaves of WoMin about the broader impact of mining on women in mining communities and learns about land grabs, water grabs and the health impacts of environmental degradation and water pollution, which create an additional burden for the women behind the...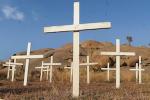 Leonard Gentle - Lenin once said, "There are decades when nothing happens and then there are weeks when decades happen." British Labour Party Prime Minister, Harold Wilson, was to similarly explore the vicissitudes of political time when he remarked, "a week was a long time in politics." It's too early to say whether the week beginning 12 August 2013 was such a week, as might have been thought of by either the revolutionary Lenin or the reformist Wilson. Yet two events in that...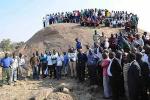 Jim Nichol - The story of the run-up to the Marikana massacre is one of collusion between the state, the platinum mining company Lonmin and the National Union of Mineworkers (NUM). Each had the same vested interest in breaking the unofficial strike at Marikana. Lonmin came up with a strategy to achieve it. Lonmin wrote to the minister of mines, Susan Shabangu, "The state should bring to bear on this crucial sector of the economy using resources at its disposal to resolutely bring the...