Keyword: education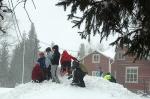 Fazila Farouk - Finland is known as the country with the best education system in the world. Since the year 2000, Finland has topped OECD (Organisation for Economic Cooperation and Development) ratings for the best education system overall. In 2008, Finland also joined Japan at the top of the leader board to produce the best science students in the world. Finland's 15 year-olds are the most literate in the world. Finland and South Africa are quite literally and figuratively, poles apart....
Ebrahim-Khalil Hassen - The changed political context defined by the inauguration of President Jacob Zuma is obviously weighing on the minds of workers. Rather than making the reasonable assumption that the new administration will deliver on its promises, public service workers are rattling their sabres to remind current leadership that existing agreements are vital to long run improvements in the performance of the public service. COSATU unions, especially those in the public service, have conducted extensive...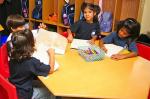 Ebrahim-Khalil Hassen - The South African dream is that opportunities should not be defined by initial conditions, be they race, gender or class. The Constitution provides the right to education as an important foundational element of reaching this dream. Government has developed an important set of initiatives aimed at improving the school readiness of children, thus potentially providing a fair start for all South Africans. Questions, however, remain as to whether these initiatives will be able to rectify past...
Glenn Ashton - This year is the first that school students – or learners as they are now known - are to matriculate under the new Outcomes Based Educational system. OBE was adopted as one of the first major policy innovations under the newly democratic government in South Africa, under the ideological guidance of the first minister of education, Sibusiso Bengu. The demand to meaningfully change the educational system in South Africa was a priority intervention. The old system, irrevocably...
Russell Wildeman - Idasa believes that the time has come for the development and implementation of free quality basic education for all. However, we remain committed to researching key aspects of current education policy and its implementation in order to encourage policy initiatives that will result in better opportunities for poor children in the future. A major piece of research that Idasa recently undertook was an inquiry into the reforms to the school funding policy. We enquire into whether the...