Keyword: Zimbabwe
Democracy Now! - AMY GOODMAN: Breyten Breytenbach is one of South Africa's most famous poets. He's also an award-winning writer and painter, well known as an anti-apartheid activist, outspoken advocate for justice around the world. The exiled poet was born to an Afrikaner or white South African family in 1939. He moved to Paris in the early '60s and became deeply involved with the anti-apartheid movement. In 1975, Breyten Breytenbach returned secretly to South Africa under a false...
Loren Landau & Tara Polzer - With Robert Mugabe begrudgingly accommodating Morgan Tsvangirai and Arthur Mutambara at the bridge of Zimbabwe's sinking ship, there is at last hope that the once proud country will soon find its way to calmer waters. Although anxious of snags ahead, no one is more relieved than the millions of Zimbabweans both in and outside the country who have suffered through more than eight years of violence, persecution, and economic tragic-comedy. Cheering almost as loud are...
Hara Mutasa from Al Jazeera talks to ordinary Zimbabweans about their reaction to the power-sharing deal struck between Zanu-PF and the MDC. Zimbabweans are relieved about the peace between rival political parties, but remain cautiously optimistic about the future.
Saliem Fakir - Malema's 'Kill for Zuma' slogan is filled with ironies. The very day he was giving his infamous speech on June 16th, Zuma followed by giving his own. Zuma castigated elements within the ANC Youth League for displays of what he regarded as unacceptable behaviour. Zuma was referring to the chaotic state and ill discipline that prevailed at a National ANC Youth League Conference, the very conference Malema got elected as the new president. Zuma also pointed to unruly behaviour at other forums,...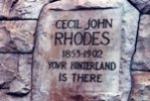 Gary Brecher - "The native is to be treated as a child and denied the franchise. We must adopt a system of despotism in our relations with the barbarians of Southern Africa ... I personally prefer land to niggers." -- Cecil Rhodes, Founder of "Rhodesia" (Zimbabwe) (1887) "We do not accept that Britain has a special responsibility to meet the costs of land purchase in Zimbabwe. We are a new Government from diverse backgrounds without links to former colonial interests."...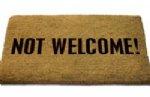 Loren Landau - More than a year ago, the Consortium for Refugees and Migrants in South Africa (CoRMSA) requested that the Human Rights Commission (HRC) host public hearings to hold leaders accountable for not addressing xenophobia, hate speech, violence, and threats to human dignity. But CoRMSA was told that the HRC's agenda was set for the year and that they would see what they could do. Clearly they have not done enough. Over the past week, South Africa has been shaken by anti-foreigner violence...