Keyword: healthcare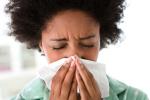 Glenn Ashton - Antibiotic resistant bacteria have brought humanity to the dawn of a new era of medical uncertainty and risk. This has emerged through a simple evolutionary trend, where some of the most basic organisms on earth have managed to thwart our ingenuity over the course of slightly more than half a century. Recent medical and scientific progress has extended human longevity well beyond the traditional biblical time-span of 70 years, across many parts of the world. One of the most important...
Ayesha Jacub - Private profit versus public interest: the distinction may seem binary and simplistic but the divergence between big pharma and public health interests are increasing in polarity. Big pharma, like most big actors on the international trade scene have their interests firmly secured through lobbies touting big money, slanting legislation in their favour. With international trade legislation having direct effects on health issues in nation states, is the South African government doing enough to...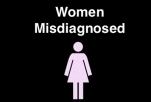 Every cell in the human body has a sex, which means that men and women are different right down to the cellular level. Yet too often, research and medicine ignore this insight as well as the startlingly different ways in which the two sexes respond to disease or treatment. As pioneering doctor Paula Johnson describes in this thought-provoking talk, lumping everyone together means we essentially leave women's health to chance. Women are not getting the full benefit of modern science and...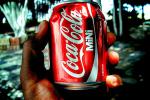 Glenn Ashton - A few decades ago city workers anticipated a cheap, relatively healthy lunch of a bunny chow – a dollop of stew or curry in a half loaf, along with a pint of milk. Today inflation and industrial food have shifted us to where a lunchtime visit to the corner shop or local supermarket reveals the extent of our dietary rot. For too many, lunch often means a half a loaf of bread and a bottle of cool drink. In our cities cool drinks have almost become ubiquitous, the daytime drink of...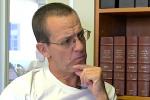 Private healthcare costs are spiraling out of control in South Africa. So much so that our Competition Commission has launched an inquiry into the high cost of private healthcare in South Africa. SACSIS' Fazila Farouk caught up with executive director of SECTION27, Mark Heywood, to find out if this market inquiry will go far enough in its investigation to get to the bottom of the problem. We discovered that the inquiry might not even get off the ground if the private healthcare sector gets...
Ralph Nader - Do you know anybody with a hernia problem who wants to repair it and have a vacation at the same time? Well, if you do, send them to Shouldice Hospital, right outside of Toronto, Canada, situated on 23 beautifully landscaped acres with greenhouses, walking paths, stables, a tennis court and putting greens. Over four days and twelve meals, you'll experience the finest, friendliest, safest, surgical and post-operative recovery experience in North America. You'll pay from one-half...