Keyword: economy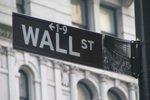 Joshua Holland - Editors Note: Despite being rejected by Congress earlier this week, the controversial bailout bill has since been approved by the American Senate and made its way back to the House of Representatives where it was endorsed the second time round. For updated commentary on this issue, you may wish to read: Bailout Passes Senate: 9 Reasons That's Bad News and The Really Hard-to-Swallow Truth About the Bailout and The Bailout: How Capitalism Killed Democracy. ********** On Monday, the Bush...
This Al Jazeera report contends that middle class South Africans, are shopping themselves into a debt hole, living beyond their means trying to maintain a flashy lifestyle they cannot afford. Easy borrowing has fueled in-debtedness. The debt to income ratio is over 70% and we have the banks, who've been dishing out credit without verifying people's ability to service their debt, to thank for this situation.
Fazila Farouk - The anniversary of South Africa's decade of democracy signalled a turning point in the way many South Africans view this country. Since then we've been treated to a gaggle of critiques measuring the gains of our democracy. The overall conclusion has been that it was a decade of poor gains. A decade of missed opportunities. A decade marked by a paucity of ideas about how to achieve real transformation, and most alarming of all, a decade of denial. Extreme denial...