Videos
Tips for watching videos: If you see a message saying that a video clip is no longer available, refresh your browser and the video should become available. If you're having trouble viewing a clip that's already streaming, let the clip play once. It will play fine the second time round.

You can't understand climate change in pieces, says climate scientist Gavin Schmidt. It's the whole, or it's nothing. In this illuminating TED talk, he explains how he studies the big picture of climate change with mesmerizing models that illustrate the endlessly complex interactions of small-scale environmental events. There are thousands of activities and interactions that have a cumulative and definite impact on climate change. Schmidt uses models to show what will happen to planet Earth...

In a discussion at a San Franciso event that principally focused on decriminalising marijuana in the "War on Drugs", Sir Richard Branson argues that it is also worth decriminalising heroin. He refers to Portugal where heroin use is treated as a health problem. Heroin users are not sent to prison, but instead have access to state funded outlets where they can get their drugs as well as clean needles. Consequently, the number of HIV cases has decreased dramatically and the problem...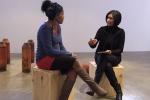 In reflecting on 20 years of South Africa's democracy, a group of artists in Johannesburg have tapped into the major themes in our ambient culture to emerge with a fascinating exhibition of artworks that distil some of the key issues dominating our national discourse at this important juncture in South African history. SACSIS' Fazila Farouk caught up with curator of the exhibition Farieda Nazier at the Ithuba Art Gallery and discovered that violence, censorship, racism, patriarchy and...


In a wide ranging interview covering the massacre in Marikana, a turning point in South Africa's history, Prof. Patrick Bond of the Centre for Civil Society at the University of KwaZulu Natal talks to Paul Jay of the Real News Network about the shifting sands of South African politics, workers' struggles and metalworker's union, Numsa's new initiative to establish a movement for socialism as well as launch a workers' party. According to Bond, a workers' or labour party could emerge to...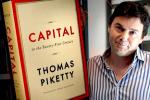 Both mainstream and leftist economists are heaping praises on French economist, Thomas Piketty's book, Capital in the Twenty-First Century. In his review of the book, New York Times columnist Paul Krugman argues, "The big idea of (the book) is that we haven't just gone back to 19th-century levels of income inequality, we're also on a path back to "patrimonial capitalism," in which the commanding heights of the economy are controlled…by family dynasties...This is a book...

The Universe is teeming with planets. Astronomers now believe that every star in the galaxy has a planet and they speculate that up to one fifth of them might be able to harbour life. Only we haven't seen any of them - yet. At Princeton's High Contrast Imaging Laboratory, Jeremy Kasdin and his team are looking to change that with the design and engineering of an extraordinary piece of equipment: a flower petal-shaped "starshade" that allows a telescope to photograph planets...