Videos
Tips for watching videos: If you see a message saying that a video clip is no longer available, refresh your browser and the video should become available. If you're having trouble viewing a clip that's already streaming, let the clip play once. It will play fine the second time round.

RT's Abby Martin speaks with Pulitzer Prize winning journalist and author, Chris Hedges, about the roots of the attacks in France and the relationship between global events and the rise of radicalisation. Hedges argues that young men like the Kouachi brothers, responsible for the attacks on Charlie Hebdo, are easily preyed on by radical organisations because of their dispossession, aimlessness, poverty and despair. Worse, the Kouachi brothers were of Algerian descent and their...

In response to last year's Gaza conflict, the Israeli government announced the construction of further settlements in the West Bank. The expansion of the settlements has consumed privately owned Palestinian land, causing the destruction of Palestinian homes, produce, and livelihoods. Despite Israeli settlements taking up only 1% of land in the West Bank, they now exert control over 42%, with settlement boundaries often 10 times larger than the settlements themselves. VICE News traveled to...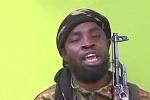 Earlier news reports, which stated that terrorist group Boko Haram killed 2,000 people in the Nigerian town of Baga have been revised down to 150 by Nigerian authorities. Nevertheless, authorities have also been accused of undercounting civilian deaths to downplay the threat of the group. Nii Akuetteh an independent analyst of African affairs says that Boko Haram has been in existence for five years and killed more civilians than soldiers in this time. He argues that they offer no...

At least 12 people have been killed in a shooting attack on a French satirical magazine in Paris. Witnesses say masked gunmen entered the offices of the magazine, Charlie Hebdo, and opened fire. The dead include four cartoonists and two police officers. The magazine Charlie Hebdo has drawn multiple threats for its caricatures of the Prophet Muhammad. In 2012, the magazine's cartoon depicting Muhammad in pornographic poses helped spark protests across the Middle East. Democracy Now!...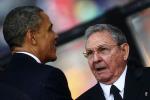 In a historic move late last year, President Barack Obama issued an executive order, which set in motion a series of measures to dismantle the U.S.'s trade embargo against Cuba and normalise diplomatic relations. Lawrence Wilkerson, former chief of staff to U.S. Secretary of State Colin Powell, argues that the embargo was a "dumb policy". In this interview, he talks about why the change in international relations has come about at this particular moment in history. Indeed,...

China is sitting on a mountain of cash and there is speculation that the country is going on a trillion dollar spending spree. Jonathan Fenby, managing director of China Researcher, says that there's going to be big outward investment from China into resources in Africa and Latin America. Meanwhile whilst making plans to revive the old silk route from East to West, China is also buying up companies around the world. China's president, Xi Jinping, is considered to be the most...