Land & Housing
SACSIS endorses the right of the poor to decent housing. We also support solutions aimed at transforming the unequal balance in land ownership, which currently concentrates much of South Africa's land in a few hands.
Anna Majavu - A Khoi and San umbrella organisation has given the thumbs down to government's latest offer to allow new claims for land stolen from indigenous South Africans before 1913. According to Chief !Kora Danab Hennie van Wyk of the Xoraxoukhoe Khoisan Indigenous Peoples' Organisation, the department of rural development and land reform has chosen "puppets" for its new "consultative process" which will not restore any real rights to the already marginalised Khoi...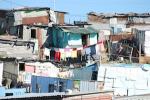 Felicity Kitchin - "People who live in the shacks have other people planning for their lives; whatever they get is not planned with them; there are people planning for them." – Resident of Siyanda, eThekwini Recent riots in Zamdela in the Free State have brought the issue of community participation in development decision-making into sharp focus. Zamdela revealed a complete lack of regard for an affected community's input into a key decision that would have far reaching implications...
Anna Majavu - The government's recent demolition of houses in Lenasia, apart from anything else, has exposed how inadequate the state is at providing housing for those who neither qualify for bank mortgages, nor for RDP houses. The Lenasia families seem to fall into the category of those who qualify for so-called "gap housing" on the basis that they earn between R2200 and about R7500 per month and can therefore afford to pay for their homes. However, gap housing is being rolled out at a...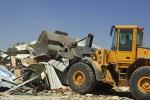 Gillian Schutte - It was with sheer terror that we witnessed the grotesque spectacle of the bulldozing of fully built brick and mortar houses in Lenasia by government officials last week. Images of desperate women being pulled out of their houses and attempting to stop bulldozers from demolishing their lives haunt our recent memories. This was reminiscent of the forced removals of yesteryear when fully settled communities were forced out of their homes by a draconian apartheid government. What could prompt...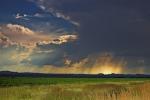 Glenn Ashton - The question of land and agricultural reform in South Africa remains largely unresolved as we head towards the end of our second decade of democracy. It is remarkable that a democratically elected government, enjoying such an overwhelming parliamentary majority and popular support, has failed so spectacularly, in such an important area of governance, for so long. It is equally remarkable that the government is still, this late in the day, touting concepts as vague as the five-step...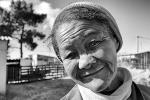 Anna Majavu - The "overwhelming adversity" they had to face daily as a result of living in an informal dwelling felt "like a mountain fell on me", said one Cape Town resident. Politicians from across the spectrum have lied to the public for years about their plans to "eradicate", "upgrade" and "transform" informal settlements. They have forced communities out of informal settlements into equally horrible transit camps or temporary relocation...