Alexander O'Riordan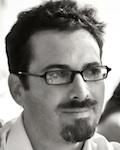 Alexander O'Riordan has worked on aid and development effectiveness for the EU, UN and various governments in over twenty countries. He has recently moved to Cape Town to complete his doctoral studies on the political economy of donor allocations of funding.
Alexander O'Riordan - The Southern African Customs Union (SACU) is most easily identifiable in Botswana's, Lesotho's, Namibia's and Swaziland's (BLNS) use of the South African Rand as the basis for their own currencies, albeit through printing their own versions of the rand. The monetary union is now over a century old and the longest standing currency union in the world. By a quirk of apartheid history, the customs union also makes South Africa probably the most generous donor in the...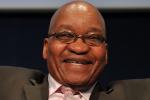 Alexander O'Riordan - Last week's State of the Nation Address and the subsequent fallout is being voraciously dissected in the press. Most of the analysis, however, is on what the media presumes are unintended consequences of President Jacob Zuma's poor planning. But, what if none of what happened these past few days was unintended? What if everything that transpired down to the reaction of the opposition parties was meticulously planned and delivered exactly as our President expected. I, for...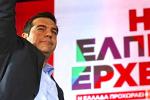 Alexander O'Riordan - This week Greece elected into power the left-wing political party, Syriza, headed by Alexis Tsipras, who led the party to victory on an anti-austerity ticket, thus rattling financial markets by raising the spectre of a Greek exit from the Eurozone and snubbing the European Union (EU), European Central Bank (ECB) and International Monetary Fund troika of lenders to Greece. As it turns out, I happen to be in Brussels this week, the city where the EU has its headquarters. The word on the...
Alexander O'Riordan - Green energy could be something of a magic bullet for social and economic justice because it will inevitably erode elites' grubby hold on energy resources such as coal, oil and gas in much of Africa. Small scale and affordable green energy solutions democratise access to energy because instead of having to broker a deal with an often vested elite, families and small businesses can buy and install their own 'off the shelf' solutions without permission needed from anyone....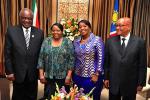 Alexander O'Riordan - From the outside Namibia looks just like South Africa with vast and growing income inequalities, high unemployment and a national politics dominated by their liberation struggle as well as a colonial and pre-independence history, as if not more brutal than South Africa's. Political appointments dominate the executive with payoffs to former exiles and veterans an open secret and rumours of unchecked corruption part of everyday conversation. Unlike in South Africa, however, the ruling...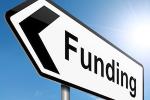 Alexander O'Riordan - A cursory scan of the NGO job boards confirms the widely held assumption that South Africa's civil society organizations are struggling to get funding. Organisations appear to be in crisis, jobs are hard to get, salaries are markedly below market norms and rumours abound that established NGOs are on the verge of bankruptcy. Last month, for example, the press reported that the Treatment Action Campaign publically protested rumours it was on the verge of bankruptcy; many others are...