Keyword: marikana massacre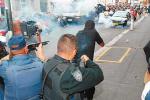 Mohamed Motala - In recent years, strikes in South Africa have become turbulent. Today the Farlam Commission is hearing evidence of the 2012 strike on the platinum belt that was characterised by extreme use of violence on all sides. Mining companies, Lonmin, AngloPlat and Implats, assisted by the South African police, displayed aggressive behaviour towards striking mineworkers, which resulted in an elaborate show of force culminating in the biggest post-apartheid massacre in the history of South Africa....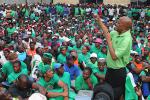 Prof. Patrick Bond of the Centre For Civil Society speaks to The Real News Network about the end of the platinum belt strike and its implications for the future of labour in South Africa. He argues that the economy is about to formally go into a recession and that rating agencies Standard & Poor's and Fitch's recent downgrading of South Africa will likely lead to a great deal of posturing about the need to discipline labour and relax some of the gains that labour has won,...
Richard Pithouse - The massacre on 16 August 2012, and the events that followed it, including the grinding strike that has just been concluded, have inscribed Marikana into our history. The name Marikana and the date 16 August have been carved into our history with the same brutality, blood and resolve that have shaped so many of the events that have brought us to where we are. Around the world both the massacre and the long and bitter strike have often been decisive turning points in societies. From Algeria...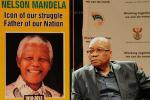 Richard Pithouse - Jacob Zuma will not be redeemed by a 'Lula moment' or 'second transition'. His name will go down in history with Marikana and Nkandla. Different people will call the precise moment at which the conflation of the idea of the ANC with the altogether more tawdry realities of the actually existing ANC became both irrational and immoral differently. For some people the tipping point was the South African Communist Party's embrace of the Soviet invasion of Hungary in...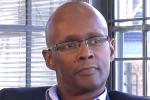 Talking about the nationalisation debate in relation to the mining industry in South Africa, black economic empowerment (BEE) expert Duma Gqubule explains that the value of untapped mineral resources in South Africa's is US$4.7 trillion. Put differently, the value of these mineral resources is worth one million Rand per South African citizen. Gqubule argues that the mistake our country made in relation to BEE was to set a target of 25% for black people. By definition, a black...

South African contemporary rock fusion band, All Clear, has just released a superb rock song, Amandla Marikana - from their Faster than Light album - that remembers the slain miners of Marikana and draws attention to the ongoing struggles of minerworkers today. All Clear is a three-year-old band that describe themselves as, "dedicated to producing original but popular and accessible music with powerful rhythms that draw on many traditions - rock, reggae, folk, ska, jazz and pop - and...