Keyword: johannesburg
Frank Meintjies - How does one make sense of the injustice of Johannesburg's "clean sweep" campaign? In the name of cleaning up the streets of downtown Johannesburg, thousands of street traders have had their stalls demolished in recent days. The lack of strong or widespread objection from the public and urban planners in response to this merciless act by the authorities is remarkable. Perhaps more disappointing is the lack of solidarity action on the part of civil society organisations....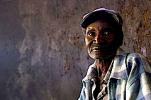 After having fled economic hardship and political violence in their own country, an estimated 1.5 million Zimbabweans live in South Africa. Millions of migrants in South Africa remain undocumented. Those living with disabilities are amongst the most vulnerable. Out of Sight is a short documentary that explores the lives of blind undocumented Zimbabwean migrants as they try and eke out a living begging on the streets of Johannesburg. © IRIN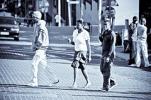 In this fascinating Al Jazeera documentary, filmmaker, Clifford Bestall, takes a personal journey to the heart of one of South Africa's most dangerous neighbourhoods, Hillbrow, where he once grew up. Through the stories of some of its latter day inhabitants, including an old white lady that never left, he reveals a rich seam of today's urban South African experience. The majority of Hillbrow's residents today are not South African and hail from the wider African continent.