Keyword: Democratic Republic of Congo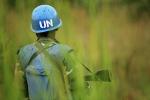 James North - At first, the latest awful news from the Democratic Republic of Congo sounds like just another installment of an ongoing saga common in the Western media, "Vicious African Tribal Factions Hate Each Other." Several thousand armed predators who call themselves the M23 Movement and are inappropriately described as "rebels" have just seized control of Goma, a regional capital, and the renewed fighting is adding to a death toll that has already risen above 5 million since...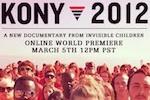 A video documentary produced by the American NGO, Invisible Children, titled "Kony 2012", that essentially calls for the capture of Joseph Kony, the leader of the Lord's Resistance Army (LRA), has gone viral on the Internet with over 100 million views in a very short period of time. The documentary, which shows atrocities committed by the LRA, particularly, its use and abuse of child soldiers, has led to many young Americans and others in the international community calling on the...

The Democratic Republic of Congo (DRC) has the world's largest reserve of cobalt, in addition to gold, diamonds, copper and many other minerals. The value of the resources in Congo has been estimated at more than US$23 trillion -- equivalent to the combined GDP of the US and the UK. In the scramble for the riches of the Congo combined with the fallout of Cold War politics, a war broke out in 1996 that led to the deaths of five to six million people. This war in the DRC continues today. The...