Keyword: Secrecy Bill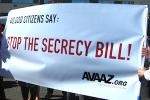 Jane Duncan - As South Africa commemorates another World Press Freedom Day, this day will no doubt focus minds on Parliament's decision to pass the controversial Protection of State Information Bill, or the Secrecy Bill. It will now be forwarded to the President for signing. There are still many fundamental problems with the Bill, but it is greatly improved from previous versions. These improvements have shown that the most secretive sphere of government – the security cluster – is...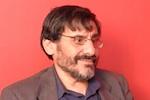 Talking about how to make South Africa's democracy work for the poor, Steven Friedman, Director of the Centre for the Study of Democracy argues, "telescoping" all the countries problems onto one mediocre politician (Jacob Zuma) is misguided. Government does not have a bad record of "sheer physical provision to the poor". The real problem that South Africa has faced over the last 18 years has been that we haven't got to grips with the inequalities in the market economy, he...
Dale T. McKinley - He advanced to the council-table: and, "Please your honours," said he, "I'm able, by means of a secret charm, to draw all creatures living beneath the sun, that creep, or swim, or fly, or run, after me so as you never saw! and I chiefly use my charm on creatures that do people harm, ~ Robert Browning - 'The Pied Piper: A Child's Story' (1842) South Africa's modern-day political pied pipers are, like the fairy tale character's clothing, a...

Dale T. McKinley - If there is one thing that the ruling ANC and the government it runs hates more than anything else it is the charge that they are increasingly acting like the old National Party and its apartheid state; more specifically, that they are rapidly embracing the very securitisation of the state that the forces of liberation (including the ANC its SACP ally) fought so hard to resist and consign to the dustbin of apartheid history. Unfortunately but somewhat predictably, the way in which the ANC...
Jane Duncan - In a 2005 interview with academic Sandy Africa for her PhD thesis, the-then chair of the Parliamentary Joint Standing Committee on Intelligence, Siyabonga Cwele, lamented the fact that the intelligence services classified virtually all their information. This was in spite of the fact that the Intelligence Services Oversight Act only required classification of information about the identity of operatives, informants and operational methods. Cwele went on to express concern about the ways in...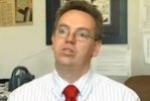 Creamer Media's Polity speaks to Media Monitoring Africa's William Bird about the Protection of State Information Bill. Bird outlines the key purposes of the Bill and how the legislations sets out to achieve these. One of the reasons there has been so much controversy around the Bill is because it has tried to deal with two kinds of information and confused their aims and objectives, argues Bird. One of the most problematic aspects of the Bill is that instead of making access to information...