Keyword: oil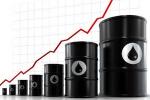 Nigeria is expected to release revised economic figures in December to show that the country has overtaken South Africa as Africa's largest economy. The Nigerian economy is growing faster than the South African economy. In 2012 Nigeria's economy grew by 6.6% while South Africa's grew only between 2-3%. Leonce Ndikumana, a Professor of Economics at the University of Massachusetts, Amherst argues that despite its growth, the Nigerian economy has been growing in the...
Emira Woods, Janet Redman & Elizabeth Bast - As children throughout the United States head back to school, it's a good time to remember that schoolchildren throughout Africa often attend schools with no electricity. In areas that do have the utility, frequent power outages are a constant reminder of the need for dependable access to electricity. In June, U.S. policymakers announced two initiatives aimed at increasing electricity production in Africa. President Obama launched Power Africa, an initiative that makes a $7-billion...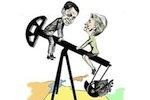 Pepe Escobar - Beware of strangers bearing gifts. Post-modern amazon and United States Secretary of State Hillary Clinton finally landed in Tripoli - on a military jet - to lavish praise on the dodgy Transitional National Council (TNC), those opportunists/defectors/Islamists formerly known as "North Atlantic Treaty Organization rebels". Clinton was greeted on Tuesday "on the soil of free Libya" (her words) by what the New York Times quaintly described as an "irregular...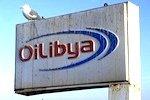 Conn Hallinan - Is current U.S. foreign policy in Africa following a blueprint drawn up almost eight years ago by the right-wing Heritage Foundation, one of the most conservative think tanks in the world? Although it seems odd that a Democratic administration would have anything in common with the extremists at Heritage, the convergence in policy and practice between the two is disturbing. Heritage, with help from Joseph Coors and the Scaife Foundations, was founded in 1973 by the late Paul Weyrich, one of...

Nigeria, Africa's most populous country has been infiltrated by oil company, Shell, the leaked WikiLeaks diplomatic cables reveal. According to cables from the US State Department, an American diplomat documents a meeting with a top executive from Royal Dutch Shell who states that the company had access to everything that was being done in the country. Shell has seconded staff to every relevant oil ministry giving them unparalleled access to government decision making in Nigeria. In the...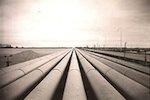 Pepe Escobar - Anteing Up, Betting, and Bluffing in the New Great Game Future historians may well agree that the twenty-first century Silk Road first opened for business on December 14, 2009. That was the day a crucial stretch of pipeline officially went into operation linking the fabulously energy-rich state of Turkmenistan (via Kazakhstan and Uzbekistan) to Xinjiang Province in China's far west. Hyperbole did not deter the spectacularly named Gurbanguly Berdymukhamedov, Turkmenistan's...